THE CLINIC
Founded by Dr. Eugene Cheung, Crown Dental Studio is a boutique clinic offering bespoke dental aesthetics. Fusing the principles of design with professional expertise, the clinic is dedicated to crafting elevated dental experiences with a focus on personalization and quality.
Our Services
Comprehensive Hygiene Therapy

Routine check-up and cleaning
Individualized preventative care
Deep cleaning
Dental Essentials

White fillings
Porcelain crowns and bridges
Root canal treatments
Implant treatments
Aesthetic Care

Tooth whitening
Porcelain veneers
Aligner orthodontics
Jaw Pain Management

Appliance therapy
Bite equilibrations
Sleep Apnea Therapy

Bite appliances
Anti-snoring devices
Sleep Dentistry

Oral and IV sedation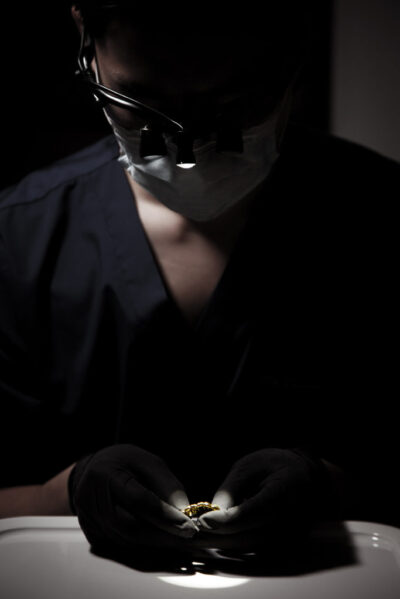 THE DENTIST
Dr. Eugene Cheung received his Bachelor of Dental Surgery from Hong Kong University in 2010 and completed a Masters degree in Conservative Dentistry at University College London. With a deep appreciation for clean design, Dr. Eugene is passionate about crafting your ideal smile aesthetics with a minimally invasive approach. With a professional interest in the use of porcelain restorations, he regularly attends continuing education courses in Hong Kong and overseas. Known for his easy-going demeanor and amiable personality, Dr. Eugene believes in fostering trusting relationships with each of his patients.